Just after the battle of Xom Bung, a battered Alpha Company returned to their primitive base camp, Normandy I, and tried to decompress after the bitter fighting. A memorial for their four fallen comrades, Wayne "Doc" Bates, John Galata, Robert Hilley, and Dick Wolfe took place shortly afterwards, on a gray, overcast, gloomy day.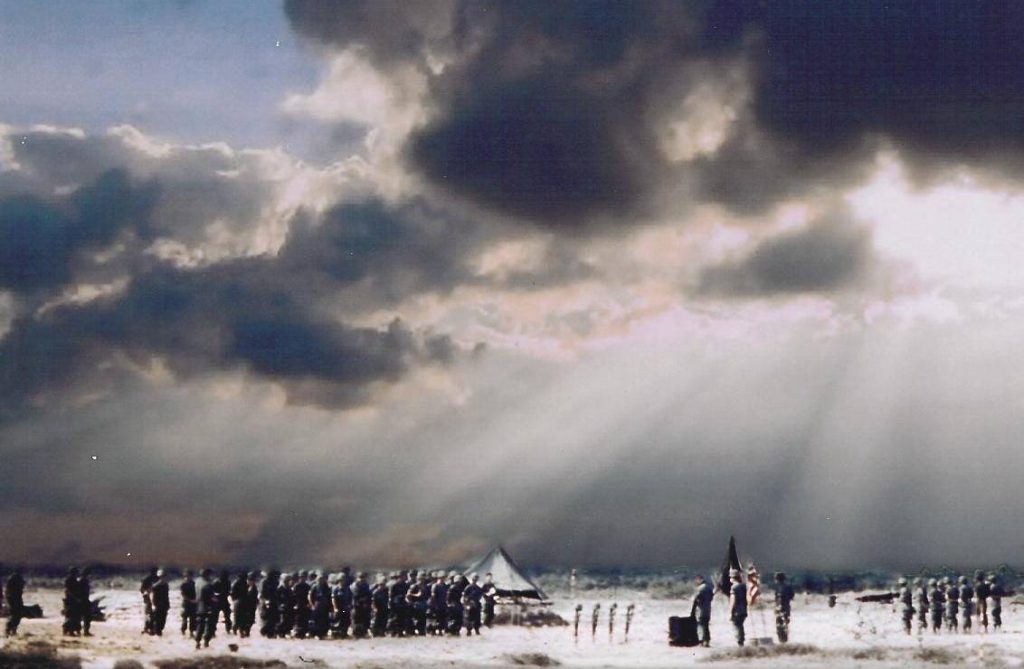 Just as the ceremony had reached its mid-point, the sun broke through and stunning shafts of sunlight flooded the ceremony. An Alpha Company cook, who happened to peek out the mess tent, saw the amazing scene, and ran to get his camera, snapping, just in time, this iconic photo of war's sacrifice. The Alpha Company cook, Ken Neubauer, had an interesting but forgotten story. Brian Smith, another Alpha Company soldier, befriended Neubauer after the war and learned several things about this artistic gentleman. Ken was an amateur photographer and sketch artist who did several amazing drawings of his Alpha Company fellows and snapped scores of remarkable photos during his time in Vietnam. Although his MOS was that of a cook, he volunteered a few times to go out on patrol.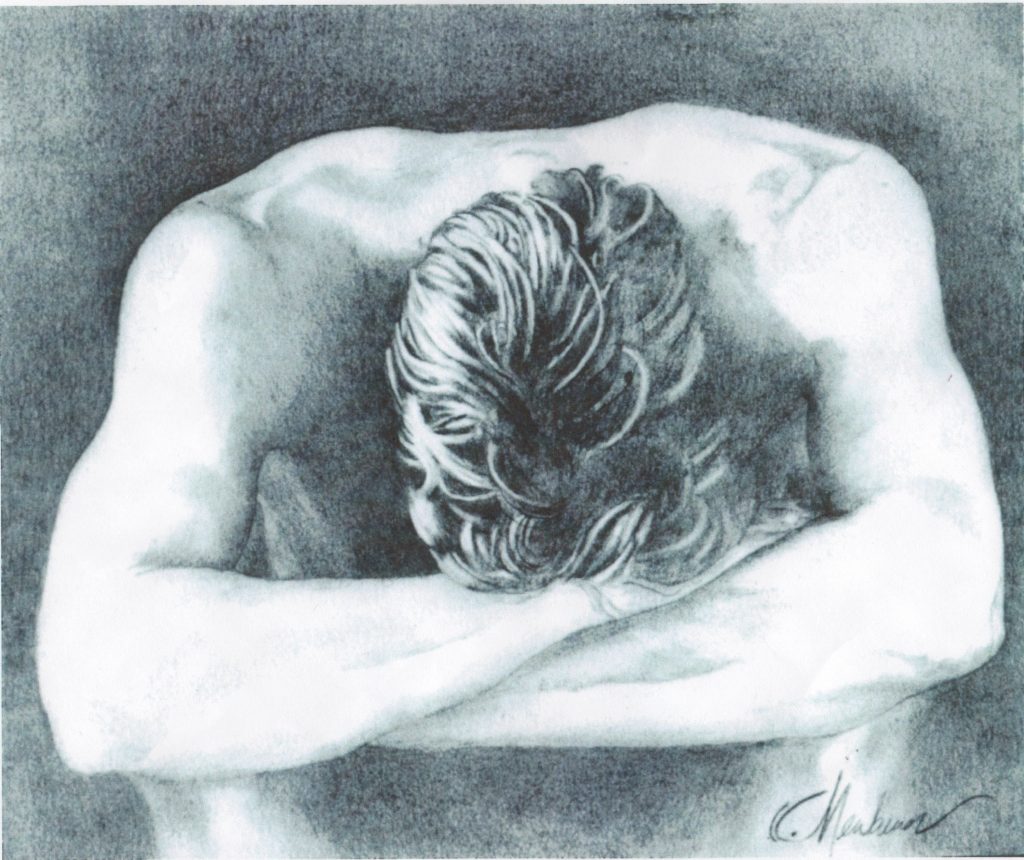 On one occasion, a call came in to the base camp where he was stationed that several helicopters were coming in and help would be needed to unload them. Ken was there with his camera, and as the chinook helicopter cargo nets swung above them, a rain seemed to fall on the men waiting to see what they were to unload.  The drops turned out to be blood and body fluid. Ken put down his camera and helped unload the fifty some bodies brought back from a brutal battle. Many of the bodies were in pieces.
Scenes like this would haunt Ken Neubauer for the rest of his life.