Seventy years ago, Clarence Bevo Francis appeared out of nowhere, instantly capturing the complete attention of the world of college basketball, a greater figure perhaps in his day than Larry Bird, Michael Jordan, and LaBron James. By a strange twist of fate, Oakland City College's basketball program would briefly intersect with Bevo Francis' dramatic exploits, before Bevo vanished almost as fast as he had appeared.

Following the end of WWII, Oakland City College faced a long and hard road in bringing back the excitement of college basketball to the campus. The task was made even more difficult because the college halted games during the war. But Coach Delbert Disler, and players such as future baseball great Gil Hodges and future pro basketball player Bob Lochmuller, were up to the task, leading the program from near oblivion to a modest level of success in the late 1940s, success that once more brought in large numbers of students and locals into the OCC gym on cold winter nights.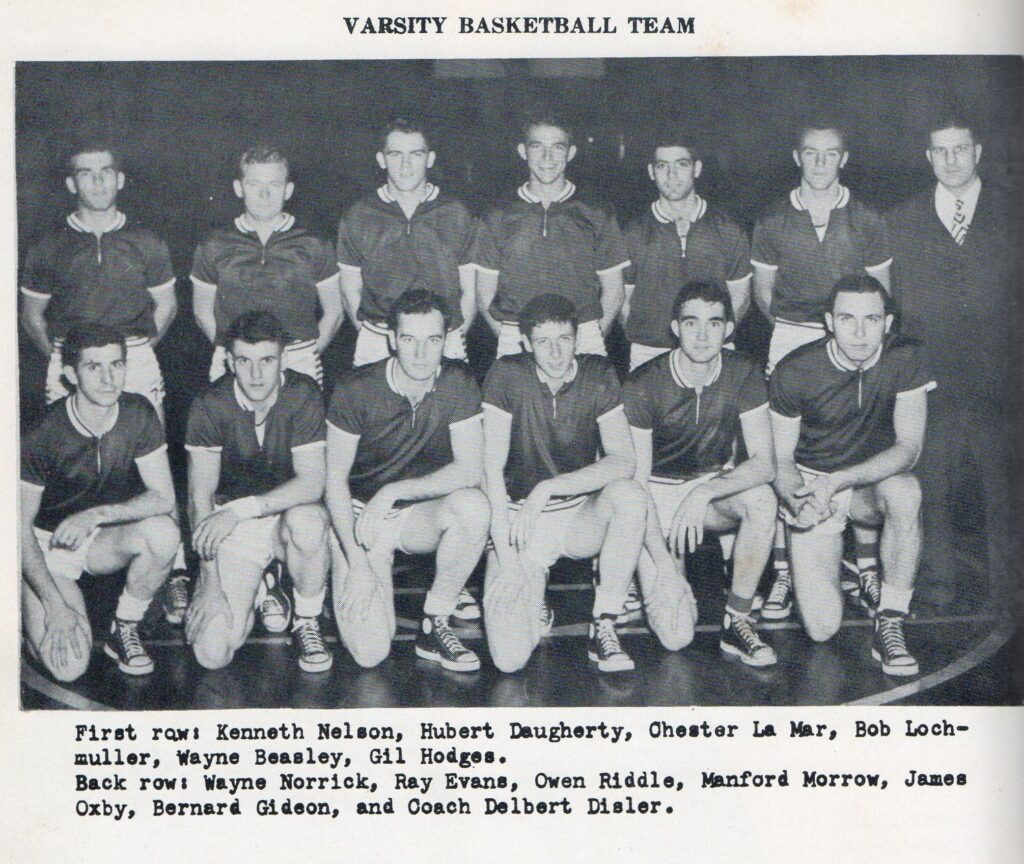 In January of 1950, the Oaks made national news when the basketball team upended Indiana State at the Sycamores' gym, another boost for the program. State would go on to win the national small college tournament that year.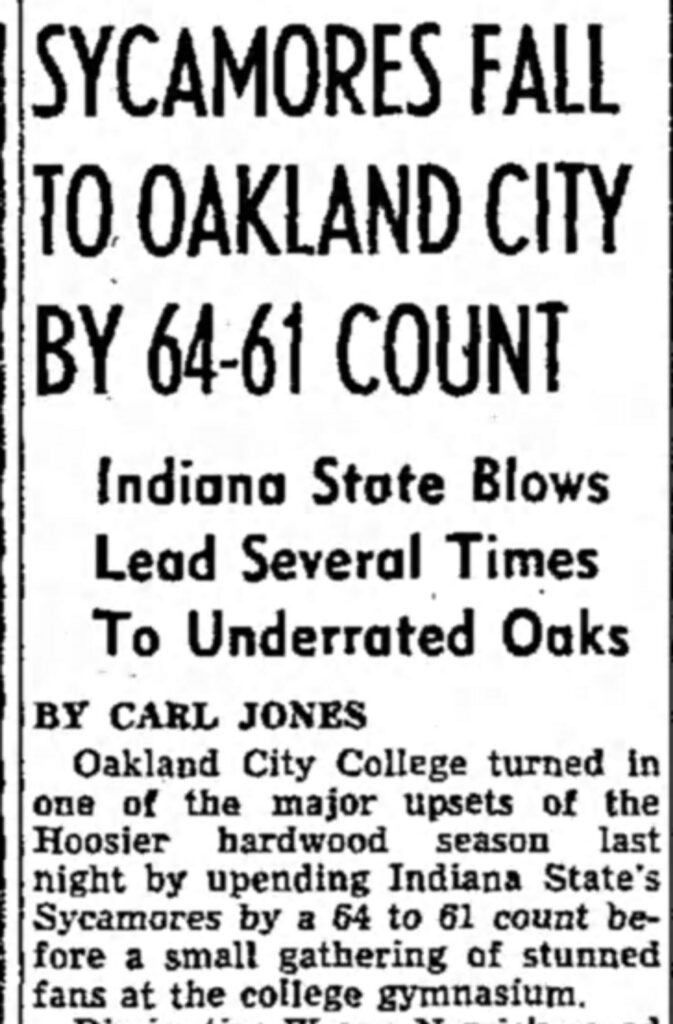 During the 1951-1952 season, the team's fortunes fell somewhat, the Oaks winning only a handful of games. Still, the little college scored some sports notoriety in the state with the play of their bruising sophomore, Ed Raber, who a sports reporter with the Indianapolis Star noted was "a 6-2, 190-pounder who has 254 points for a 23.1 average, almost four points a game better than any other Indiana collegian has been able to get per outing." Coach Disler called Raber, "One of the most remarkable shooters I've ever seen." Raber would go on to win the collegiate scoring championship his senior year.

The 1952-1953 season looked to be just as rough as the year before. The Oaks scheduled state schools of a much larger size, schools such as Indiana State, Ball State, Eastern Illinois and Sam Houston State, along with independent liberal arts colleges such as Evansville, Franklin, and Indiana Central, among others.
Oakland City College also played a tiny school in southern Ohio, Rio Grande, at least once each year. In the 1951-1952 season, the schools had split two games.
Rio had less than a hundred students and was on the verge of financial collapse at the beginning of the 1952 school year when an event occurred that seemed nothing short of providential, the arrival of a student who had played only a single year of high school basketball, a young man named Clarence "Bevo" Francis. Bevo's appearance would also come to play the essential role in what would happen that year when Oakland City and Rio Grande were scheduled to play.
Bevo would not have have attended college if his high school coach, Newt Oliver, had not taken the Rio Grande head basketball coaching job and brought Bevo with him. Coach Oliver could not have imagined the immediate impact Bevo would have.
Bevo was more than a sensation. Halfway through his freshman season he was on his way to breaking about every national scoring record there was to break. He was freakishly tall, six foot nine inches, and had unusually long arms and a soft jump shot he could hit from twenty feet from the basket. He rarely missed a foul shot. One coach said Bevo was "the best shot I've ever seen."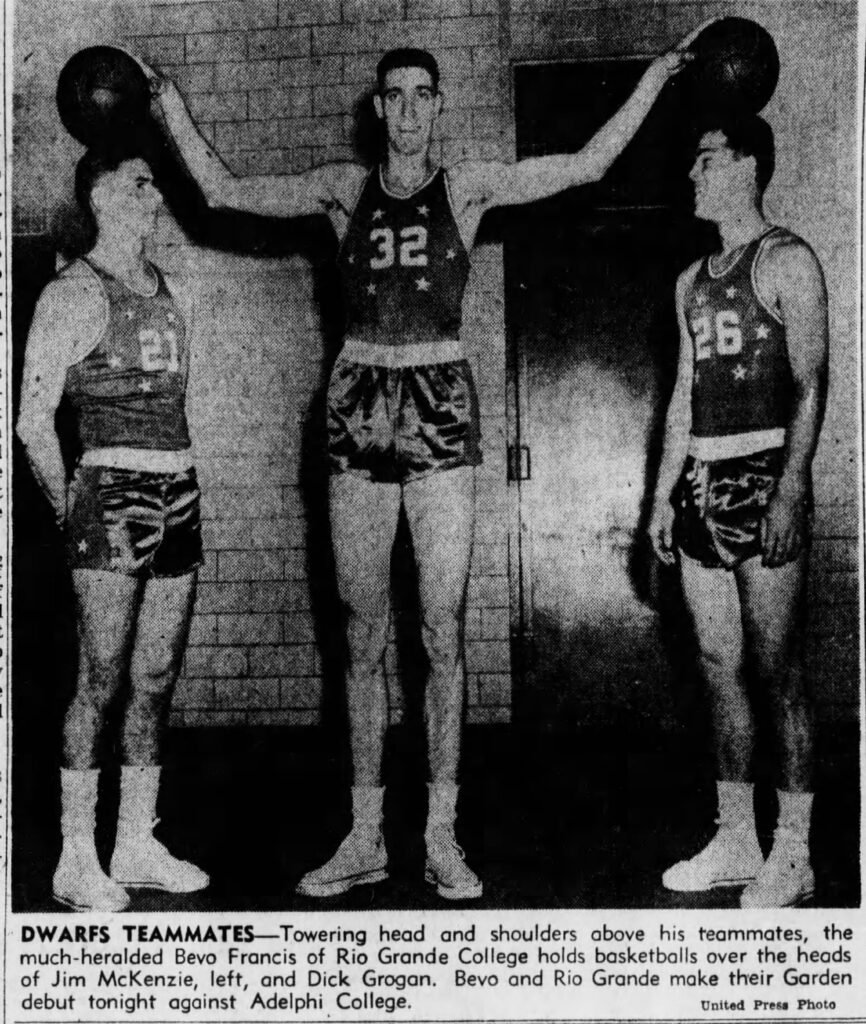 Well into the second half of the season, Bevo had set a national record for the most points scored in a college game,116, and he was averaging an unbelievable 50 points a game, a pace he would continue to maintain throughout the season. The team itself was averaging over 100 points a game, the highest in the nation, and was undefeated.
One might have thought Coach Disler and the Oakland City College players would be dreading their impending encounter with Bevo and company in March of 1953, but just the opposite was true. Disler, in early January, looking ahead to the scheduled game, got permission to use the Huntingburg High School gym, a new and cavernous gymnasium that could hold 7,000 fans. Disler felt it was a win-win situation for Oakland City– lots of money to split from ticket sales, with the Oaks getting national exposure, win or lose. Perhaps too, Coach Disler was more confident than some coaches, having played Rio yearly in the past and having some idea about the dynamics of the team, minus Bevo of course.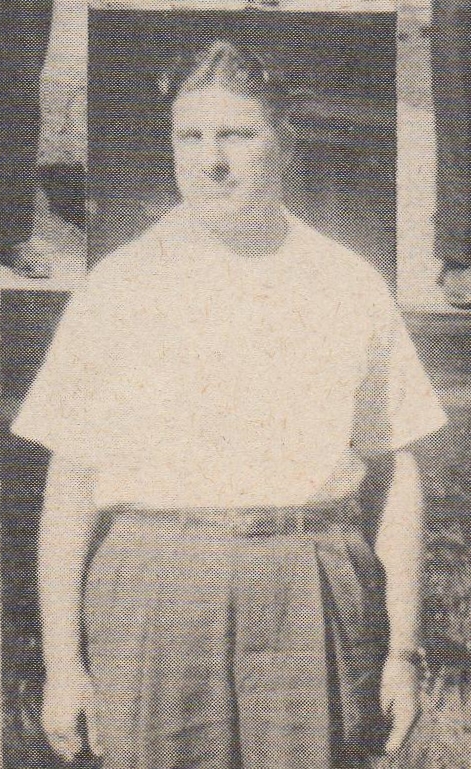 By late January, rumors were flying around everywhere that Rio Grande would not keep their contract with Oakland City. It was easy to see why. With the amazing Bevo Francis as a calling card, coach Oliver could easily find games with teams who played in much bigger arenas where there were more fans, and therefore more money. He noted, "When we played our first game the gate as $19. Our final game, in the Cleveland Arena, drew $26,000." Also Bevo was threatening to quit because Rio was playing only against small colleges like Oakland City.
In the larger scheme of things, this sudden flow of money, and the greater number of new students drawn by the basketball team's successes, saved Rio Grande College from collapse. The contract with Oakland City was of little concern.

Oakland City and Coach Disler, however, did not go down without a fight, the issue becoming a public brawl whose details found their way onto every sports page in the country. On February 2, newspapers reported that Disler had arranged for the March 4 game to be canceled so Rio could play at Cleveland, Ohio, and a late February date with Oakland City at the Huntingburg location was agreed upon by both schools. But then Rio had a change of heart, one newspaper noting, "Now Rio Grande is reported to have backed out of that one too. Delbert Disler, Oak mentor, asserts that '"My boys aren't afraid of them. They want to play them.'"

Rio did not keep its contract with Oakland City and Bevo played his last game as a freshman in a double header at the Cleveland Arena. An Ohio sportswriter said after the game,
Bevo Francis is no freak. And the Redmen aren't clowns, although they make monkeys out of their opponents. But, believe me, these Rio Grande basketballers are more fun than a circus. They pitched their show in Cleveland Wednesday night, with the Arena as their "Big Top" and 10,737 spectators in the stands to see them against Wilberforce and mighty Seton Hall against John Carroll. For the record, Rio's record wreckers ripped Wilberforce for the third time this season by a score of 109 to 55 to close out their season with 39 straight victories. . .. The second biggest collegiate crowd in Cleveland history revealed its mood when big Bevo fired his first shot.
Disler, according to newspapers throughout the land, "was hopping mad today, but said his school would take no legal action in a contract dispute with Newt Oliver, coach of the hot-shot Bevo Francis and the Rio Grande college team."
Bevo went on to play one more year at Rio Grande, he and his team shattering more records. Coach Oliver was also able to line up major colleges to play against and the results indicated Bevo was everything he was claimed to be. In one of their first games that year, tiny Rio Grande stunned Wake Forest with Bevo hitting a last second shot. The Rio team then traveled throughout the country that year, beating the likes of Creighton, Providence, Miami, and Butler, while losing to a powerful Villanova team by one point at Madison Square Garden. They also brought in piles of money for struggling Rio Grande college. Bevo had some great nights too that season, scoring 82 points against Bluffton College and missing only six shots and scoring 113 against Hillsdale College of Michigan. In that game, he scored 80 points in the twenty minute second half and hit 38 of 42 free throws.
Never one who liked schooling, Bevo quit after his sophomore year. But that work out well too. His coach, Newt Oliver, took over coaching the team that played the traveling Harlem Globetrotters, taking Bevo Francis with him. After that, Bevo Francis' short but dramatic time in college sports quickly faded from American cultural memory, leaving many of his records with asterisks beside them, as experts argued the merits of his accomplishments.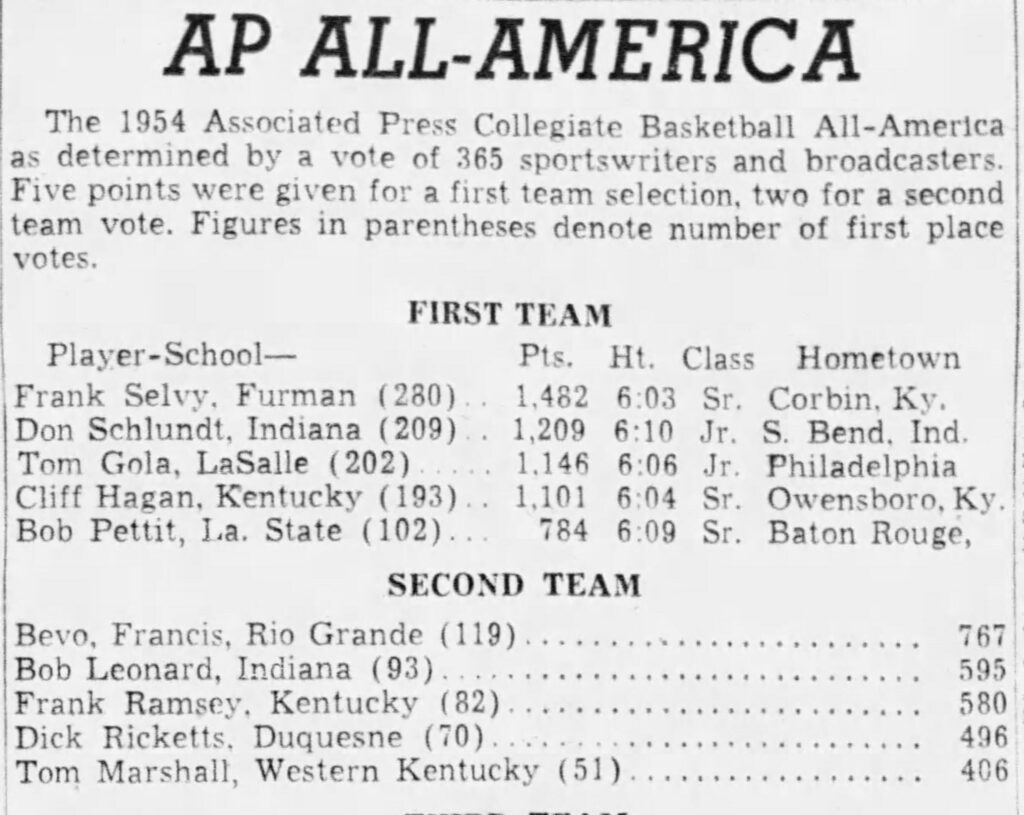 An intriguing afterthought. Rio refusing to play Oakland City may have also had to do with an issue beyond money. The two schools were scheduled to play Rio's last game of the year in Indiana, and Oakland had defeated the Rio team the year before. Oakland City also played a much tougher schedule. All Oakland's opponent were four year schools, with several being large state universities. The oaks also had a scoring machine too, Ed Raber. Could it be that Coach Oliver did not want to take the chance of losing to the Oaks and ruining an undefeated season? As it turned out, Rio ended up easily beating their final opponent, Wilberforce College, by almost fifty-five points and had beaten them twice before that season by similar amounts. One wonders what Coach Disler might have to say about the question.