Fifty-one years ago today, May 7, 1970, twenty-one young American soldiers of 2nd platoon, Delta Company of the `101st Airborne, were surrounded and attacked at the remote night defensive position they had carved out at an abandoned fire support base named Maureen.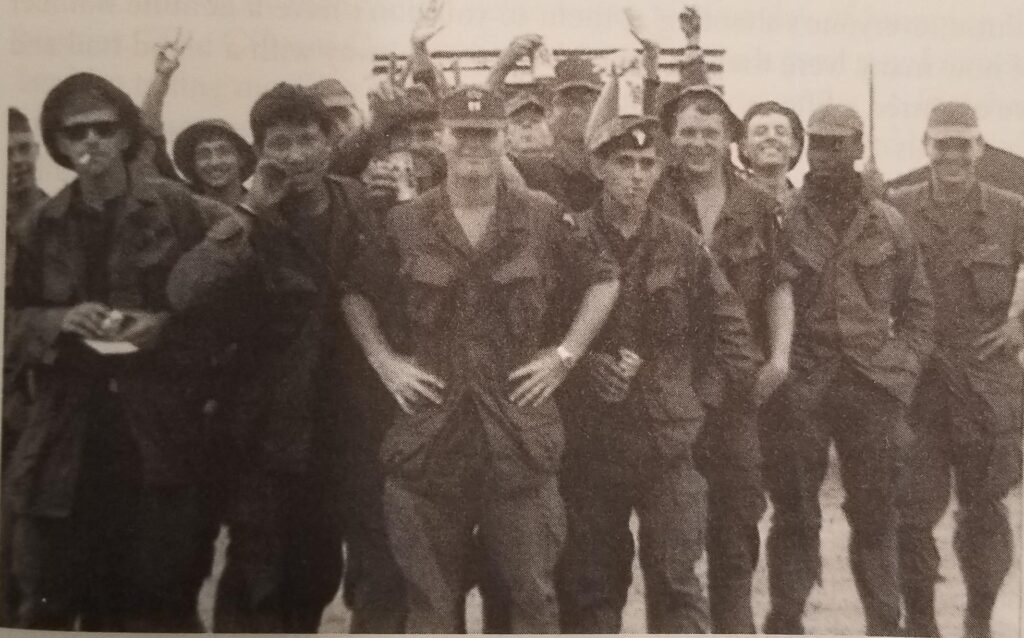 The attackers, made up of over three hundred North Vietnam Regulars, hurled satchel charges and fired small arms weapons in their attempt to wipe the Americans off the face of the earth. The attack came in the wee early morning hours, at the darkest part of the night.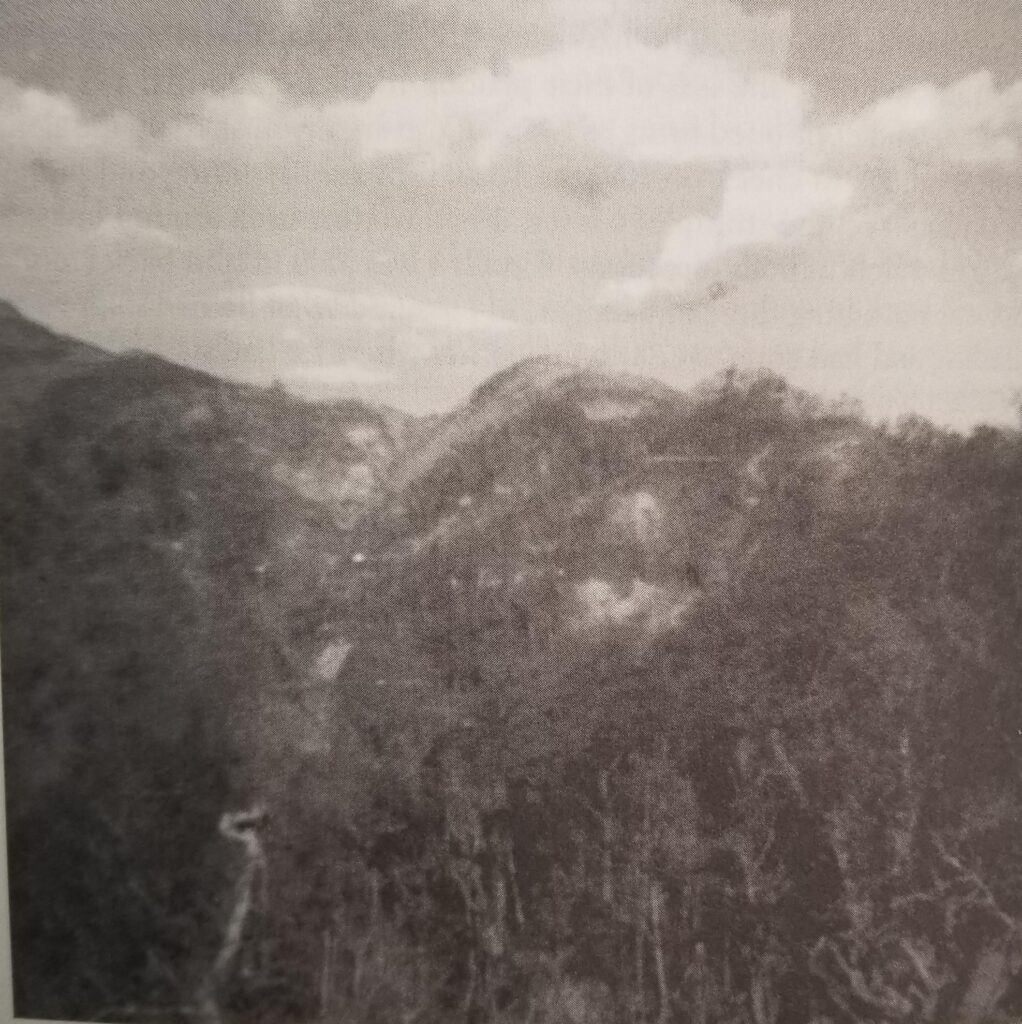 Just before the attack, Dean Finch was up relieving himself when he noticed two men standing nearby. Thinking they were fellow members of the platoon, Finch spoke softly to them, asking for identification. Second platoon member Robert Rossa answered, but the other shadowy figure responded with gunfire. The battle was on.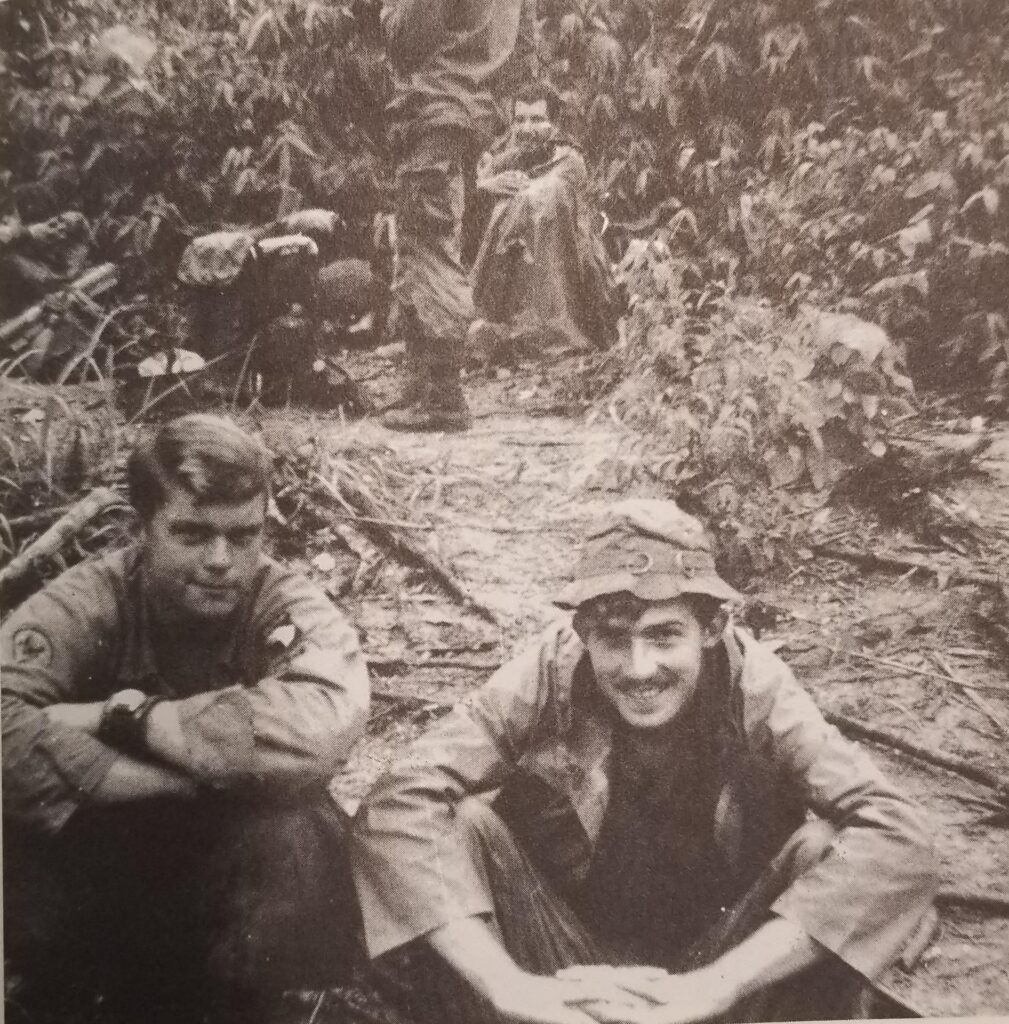 Ken David, who was at the platoon command post when the surprise attack began remembered that "They came in wearing only black loincloths and cloth tourniquets around their arms and legs. They wore tourniquets in case they got injured, so they could stop the bleeding and keep on fighting."
Explosions were soon renting the air as satchel charge after satchel charge shook the ground and hurled dirt toward the dark night sky.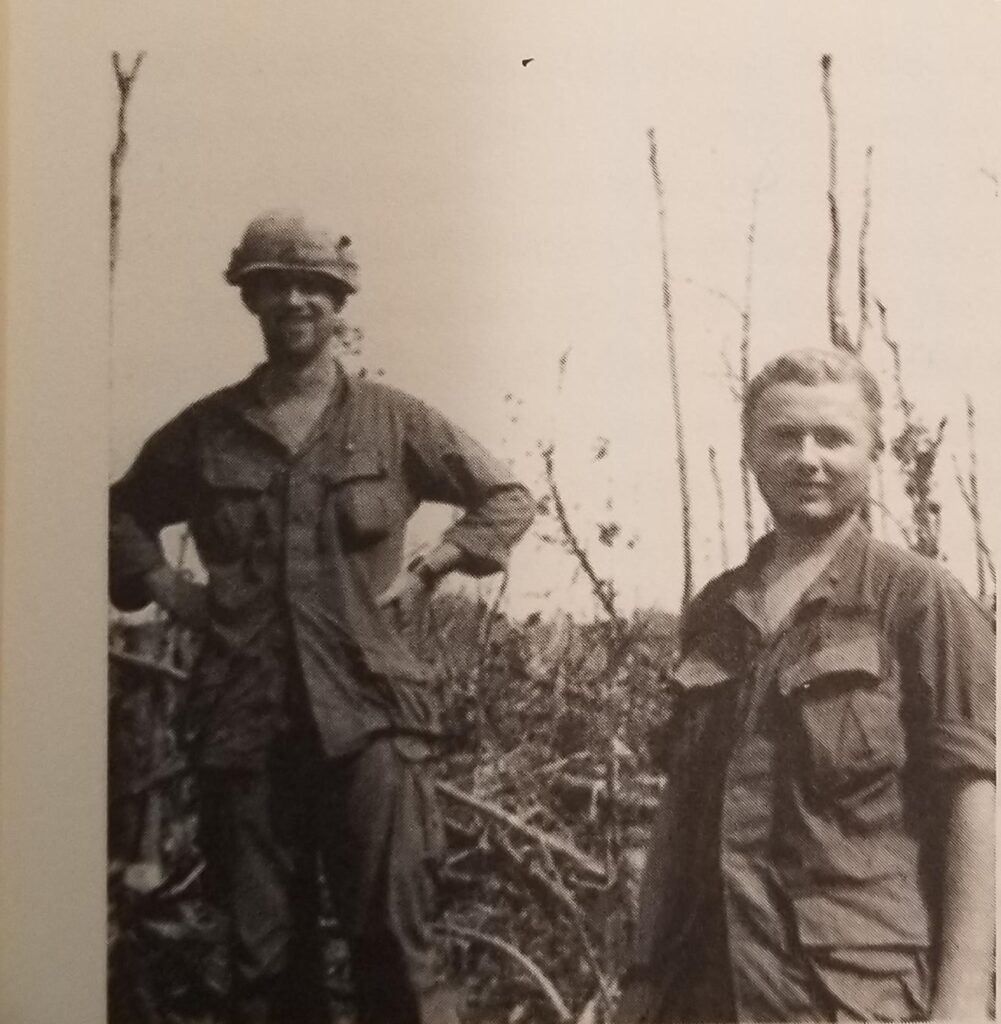 The platoon's situation was made even more precarious by its separation from the other platoons in the company who were camping at the base of the mountain and unable to move up through the dark to help their beleaguered comrades. Dale Tauer, who was a part of the rescue party the next morning found "everyone shot up, out of ammo. There were bodies all over the place. Some were ours and some were NVA." Among the Americans, there were guys lying over one another in foxholes, trying, in the end, to protect their buddies." Almost all the living among 2nd platoon suffered critical wounds.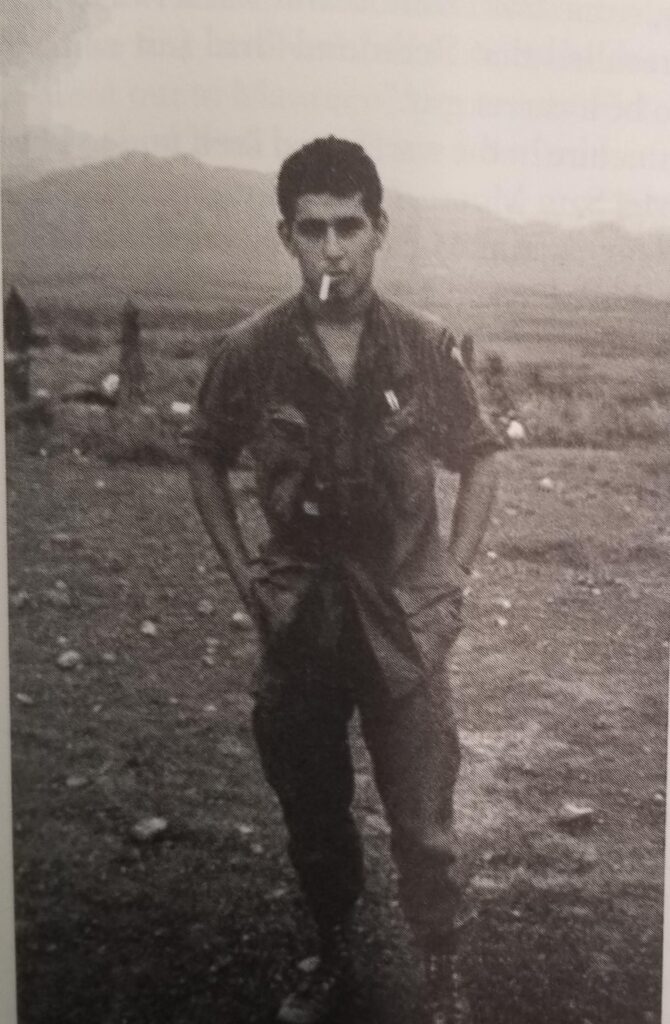 The impact of the terror of that night on the survivors can be seen in a letter Ken David wrote his parents from a makeshift hospital later that same day. It must have been a terrifying read for the parents.
How is everyone at home? Don't worry about me. I'm fine, and please believe me. This letter is to let you know that I'm fine and still alive. About 4:00 a.m. my platoon got hit. I say again, don't worry- I'm okay. . .. I'm all in one piece. I have my arms and legs, and I'm okay. All I can say is God was with me. . .. Seven or eight GI's were killed and a lot of them got arms and legs blown off. Don't worry., I got all mine, thank God. Well, I don't want to talk about it. I want to forget. I'm still shaking a little. I want to forget, so that I'll be okay.
Soon after this, Ken David wrote his parents another letter, explaining, "I'll tell you my war story of what happened on the night of 7 May 70 at 4:00 a. m. to the time I got medivaced, but not now. I'll tell you when I come home. I wake up at night and I will be scared, or I will dream of that night. I guess in time it will go away. I hope so."
Killed in the initial onslaught on May 7th was the commanding officer of the platoon, Lt. Lawrence Fletcher, leaving the top sergeant, Steve "Greek" Avgerinos, to try and bring some kind of order to the chaos that was exploding all around the surviving men. Six other men died also, probably at this earliest part of the battle—Robert Berger, Peter Cook, Jose Gonzalez, Lloyd J. J. Jackson, Robert Lohenry, and Joseph Redmond.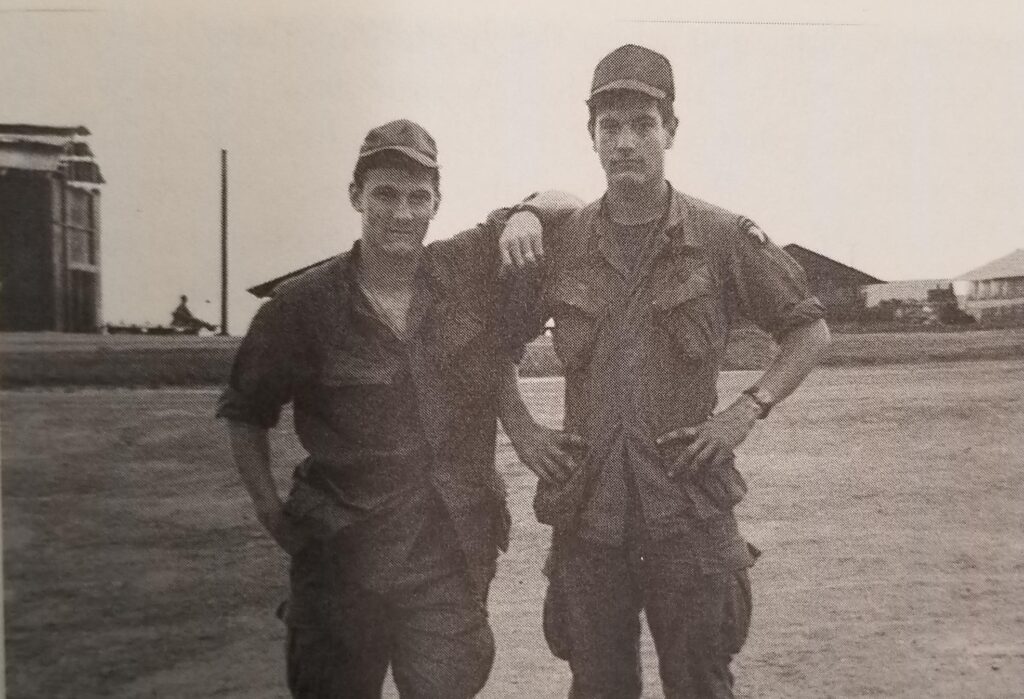 Surviving the melee were Steve Avgerinos, Curt Alexander, a forward observer named Brunson, Gib Rossetter, Greg Phillips, Ken David, Thomas Schofield, Gordon Scheerhorn, Robert Horton, Robert Rossa, Dean Finch, Erine Banks, Richard Staat, and the platoon medic, Kenny Kays.
At the battle's start, the Greek hollered through the darkness for the nearest men– Schofield, Sheerhorn, Phillips, and Horton–to come help he and Ken David set up a command post perimeter. Only Phillips dared to come forward.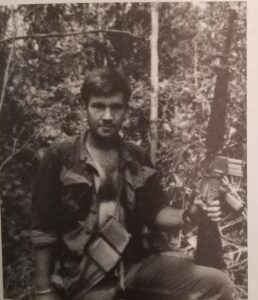 Greg Phillips and Ken David fought desperately to keep their top sergeant safe while he tried to direct helicopter gunfire and artillery fire and mark the platoon's position with a strobe light. He also joined the fight, firing at hot spots in every direction.
Meanwhile, other platoon members, such as Gib Rossetter, fought individual fights of desperation. Rossetter remembered shadowy forms appearing and disappearing into the darkness, "hurling something that looked like sparklers." Explosions and gun fire shots came from every direction, telling Rossetter the enemy were in the platoon's perimeter. When Rossetter no longer heard the main machine gunner firing, he left his foxhole to check what was wrong. He found one man dead and another badly wounded and called for the medic, Ken Kays.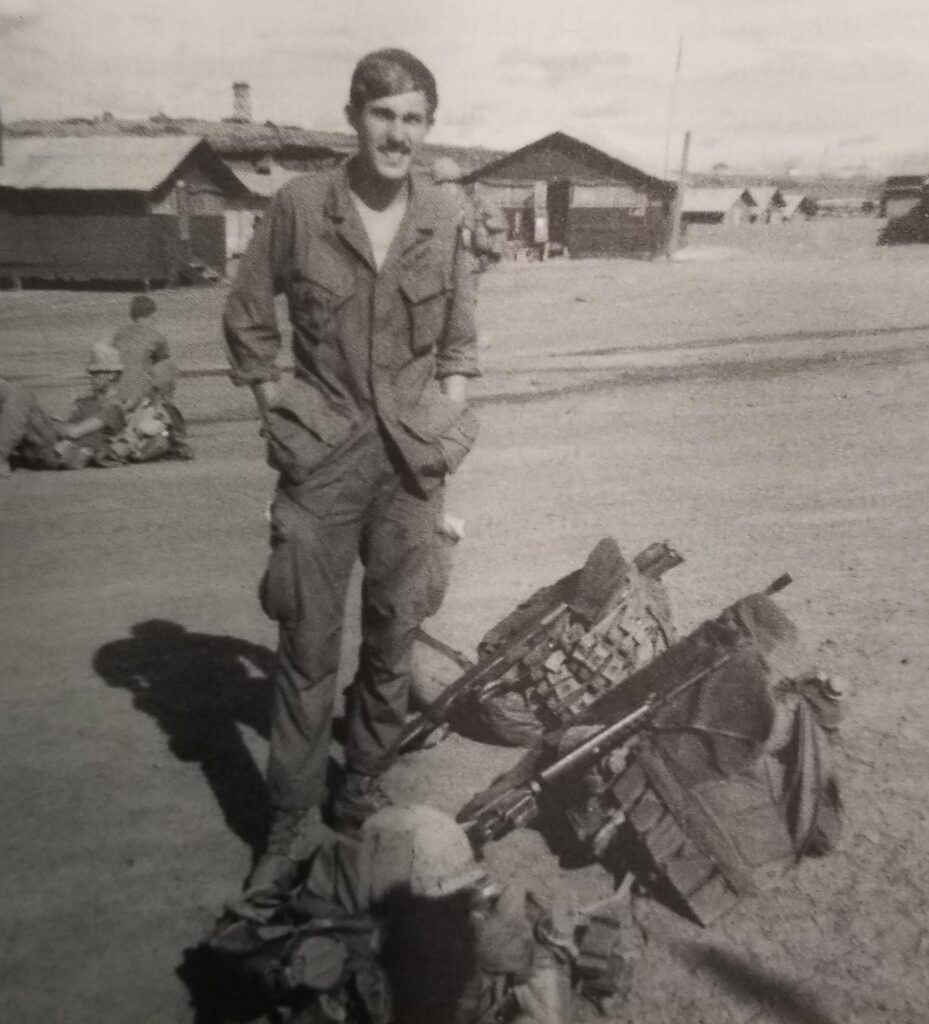 Kays was a conscientious objector who had fled to Canada to escape being drafted, but then returned and joined the army as a medic. The May 7 battle was his first night in the field and his first combat. The medic rose to the occasion. He found a spot towards the center of 2nd Platoon's defensive line and laid the wounded man down and gave essential aid. Then he hurried back to find more wounded. Rossetter, who continued to fire from his position to the left of the vulnerable platoon command post suddenly witnessed a fat satchel charge land at Kay's feet and then an explosion that sent the medic up into the air.
Kays landed on the ground in a daze, but then got up and tried to move forward, only to fall. It was then he saw a part of his leg was missing below the knee. Stopping only long enough to put on a tourniquet and give himself a morphine shot in his wounded leg, Kays now went hopping around to continue to give aid and protect the wounded.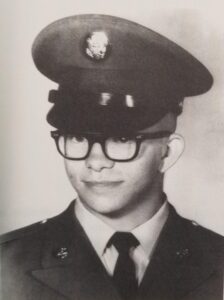 Two hours after the first terrible explosions of satchel charges, enough light had come that the enemy withdrew, leaving a landscape of horror. Steve "Greek" Avgerinos, Greg Phillips, Ken David, and the forward observer, Brunson, who had his hand blown off throwing back a satchel charge, were the last survivors to climb aboard a helicopter. They were about the only ones still able to walk.
So initially shattered by the bitter and dramatic battle were the survivors that twenty years later almost all were unaware that the four highest medals for military valor were awarded to four of 2nd platoon's men for their actions on May 7, 1970: The Congressional Medal of Honor to medic Kenneth Kays; the Distinguished Service Cross to Ken David; the Silver Star to Greg Phillips; and the Bronze Star with "V" device to Steve "Greek" Avgerinos. More than a dozen Purple Hearts were also awarded.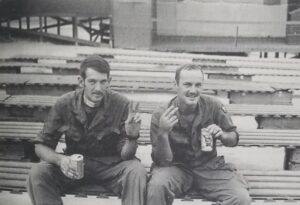 Most of the survivors just tried to go on with their lives, but the memories of the battle of May 7, 1970, continued to haunt many of them. Determined and successful, Greg Phillips thought of himself as pretty much unconnected to his war experiences. In his mind, he had simply gone on with his life, but fate, as it often does, intervened. Phillips had been surfing the Internet at work when he decided to see if there might be a site available on the 101st Airborne. "The office was about to throw me a 55th birthday party. I found the 101st Medal of Honor winners and was going over them, and Kay's name and company caught my eye. I opened the page and was shocked at what I saw. I couldn't enjoy the party after that.
Phillips had been unaware of Ken Kays' award, and reading the citation released many difficult and painful memories. Just as disturbing to Greg was Kay's difficult life after the war, his being unable to reconcile his anti-war beliefs with receiving the Medal of Honor. Kays had finally taken his own life in the 1990s, at the opening of Operation Desert Storm.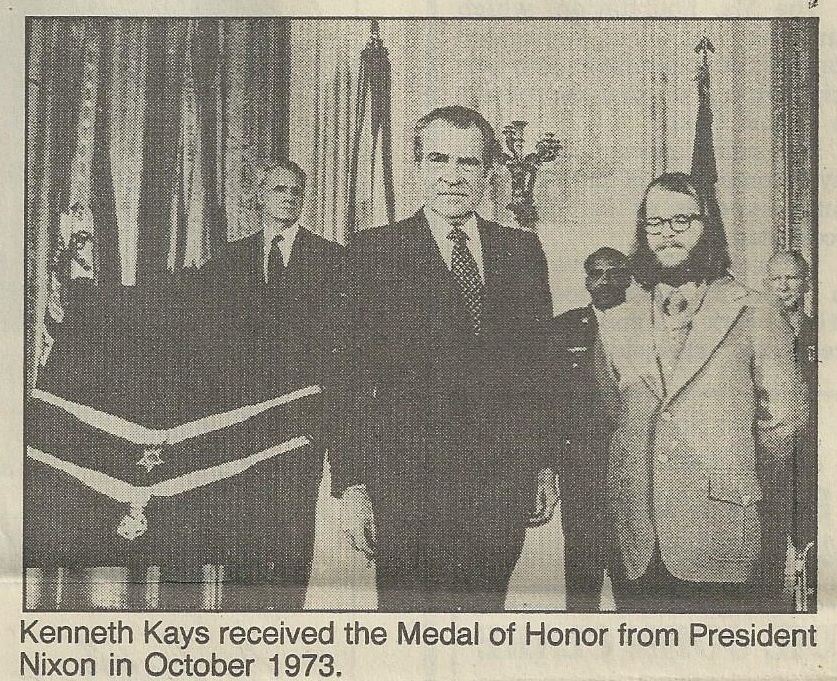 Phillips soon felt compelled to find the men he served with. He found a fellow 2nd platoon member on the 101st site and quickly contacted him. Greg then moved to find the other survivors, especially the two he was with the night of the battle, Ken David and the Greek.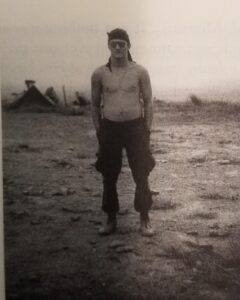 Steve Avgerinos seemed impossible to find, having purposely gotten off the grid, his memories of the battle still haunting him. But Greg Phillips was persistent. When Greek received Greg's email he responded back, "I'm amazed that you found me." Eventually, Avgerinos discovered that being able to connect with Phillips and Ken David was amazingly healing. "When my wife gave me the first message from Greg via email, she was worried and asked me if I was okay. I said I was fine and hung up the phone. I got down the first set of stairs in our bi-level home and lost it. I sat on the steps and cried for what I couldn't forget and for what I couldn't remember. A week later I talked to Little David on the phone, and he said something that helped me more than anything else anyone had said since that night on Maureen. He simply said, 'Welcome home, Greek.'"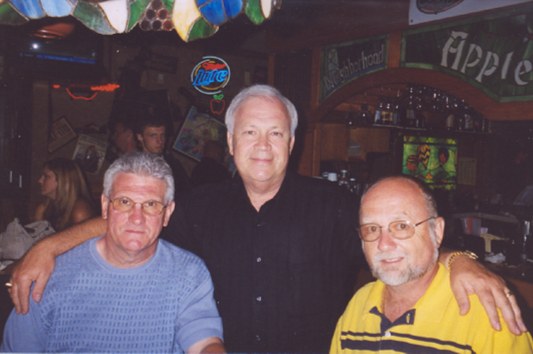 For the complete story of Ken Kays and the 2nd Platoon Delta Company's battle at Fire Support Base Maureen, see my book, Troubled Hero: Vietnam, A Medal of Honor, and the War at Home, published by Indiana University Press. If you contact me at [email protected], I can get a book for you.