January 6, 2022, will mark the 54th year anniversary of the Vietnam War battle of Xom Bung, a fight that took the lives of several young America soldiers, including Princeton, Indiana, native Dick Wolfe. The story of Wolfe's time in Vietnam, based on the letters between him and his family, and on the amazing photos he sent home, is told in Randy and my book, Summer Wind: A Soldier's Road from Indiana to Vietnam, published by Blue River Press.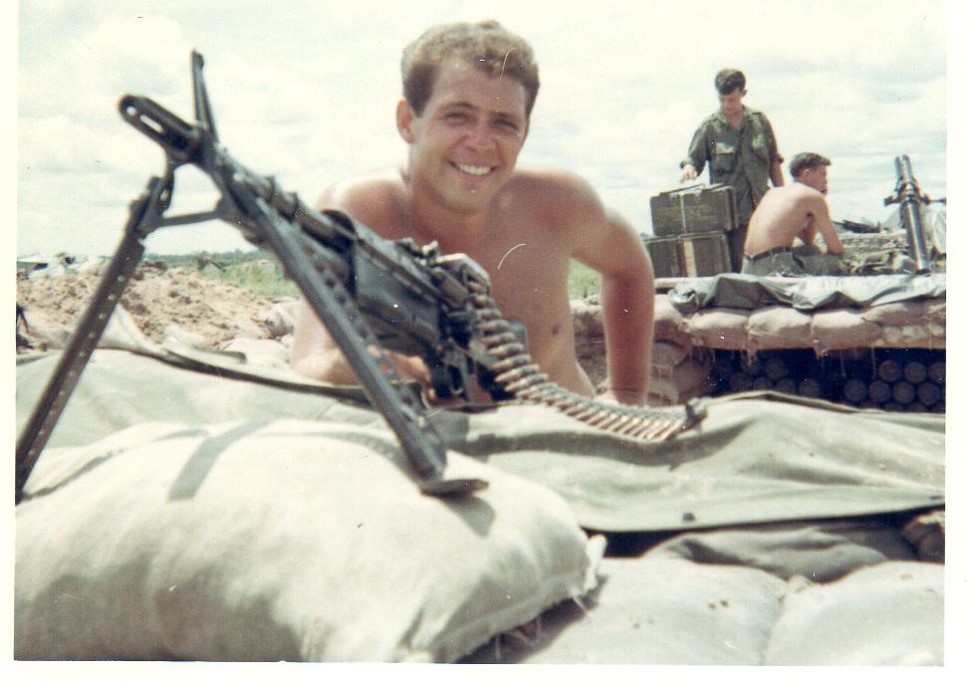 There were few classic set-piece battles during that war, battles where the enemy stood and fought. The Viet Cong and the regular North Vietnam forces typically carried out brief hit and run engagements on American patrols, along with short but intense surprise mortar and rocket attacks on American bases. They also placed booby traps everywhere.
Meanwhile, company sized units of American troops often hunkered down in small primitive bases from which they went out on patrols.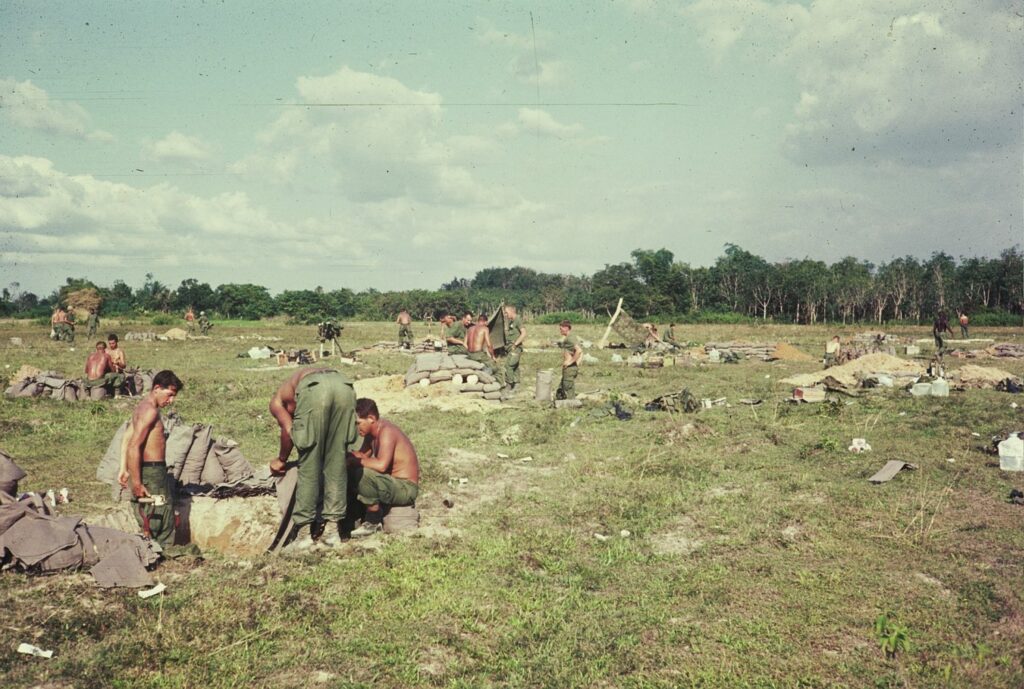 To make matters worse for American troops, the environment was hellish, with monsoon rains and deadly heat. Jungle terrain only added to a soldier's misery.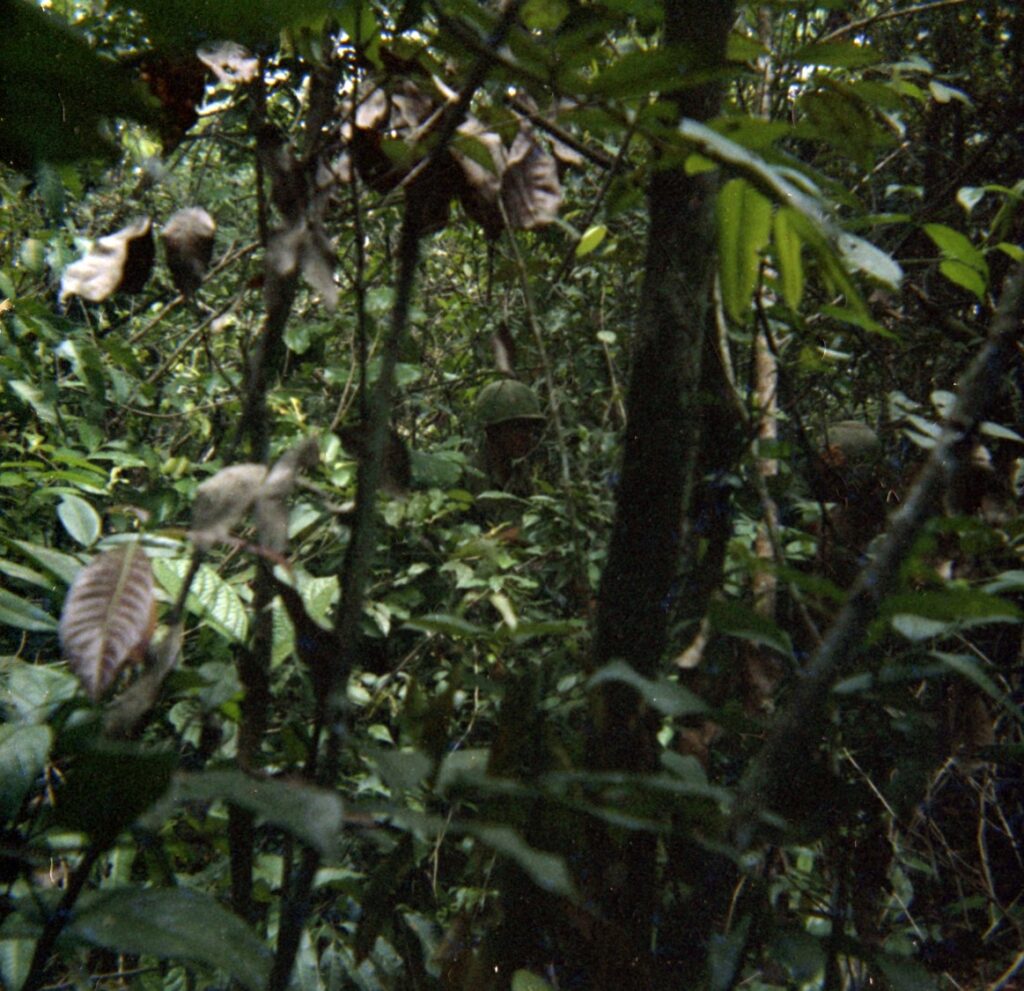 Dick Wolfe's metamorphosis from carrying extra weight to becoming combat lean can be seen in the some of the photos he often sent home. Snapshots taken in the field, while he and his comrades were on long weary patrols, often showed him haggard, and possessing what combat soldiers called the "thousand yard stare."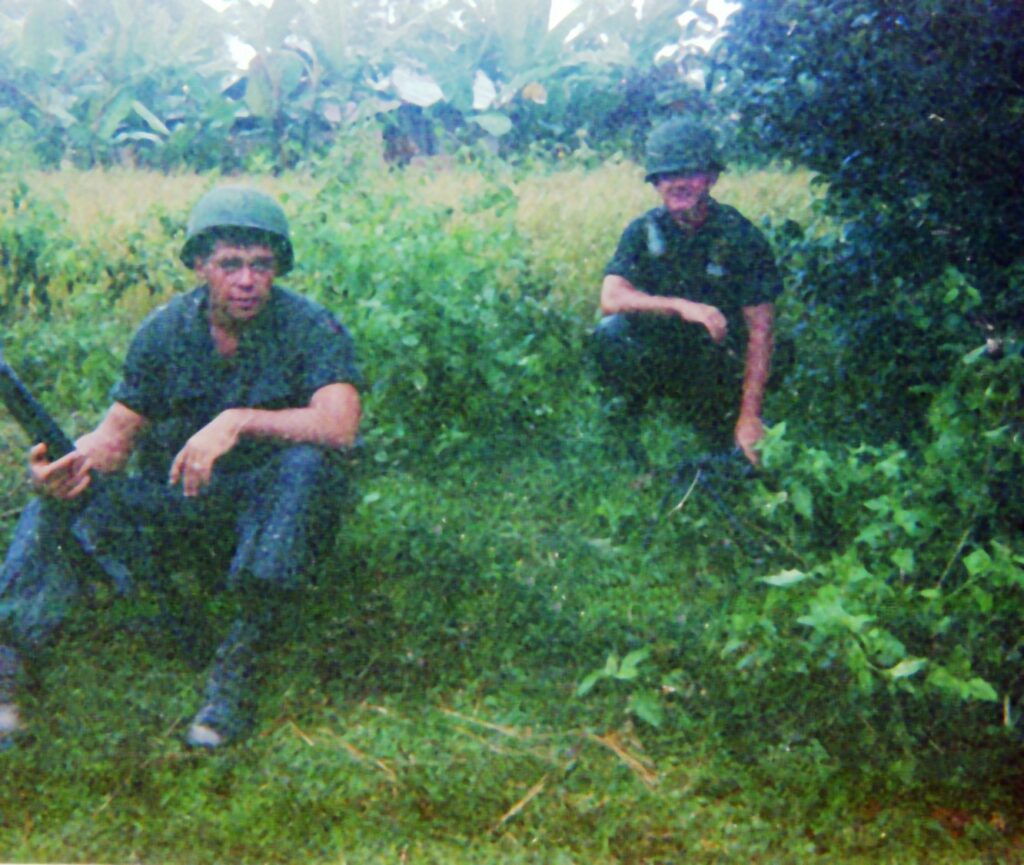 American leaders, to try and get the enemy to come out and fight, developed the search and destroy approach, planting fire support bases in grids so that platoon and company size patrols, often placed in the field by helicopter, could hopefully make contact, then go into a defensive position while American air and artillery chewed the enemy up.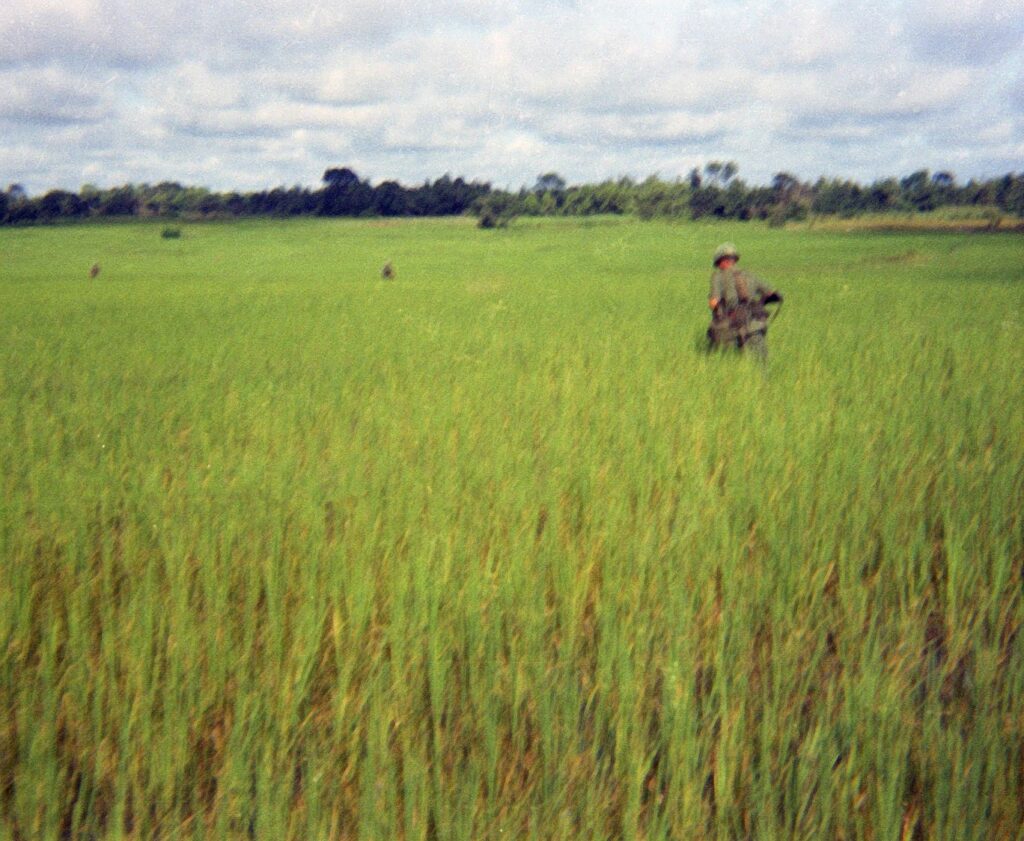 The enemy rarely took the bait.
The Alpha Company patrol on January 6, 1968, began with Dick's company being flown by helicopter to a remote area from which they were to march back to their base. Little or no contact was expected, given that the American troops had been in the same area earlier and did not encounter any action.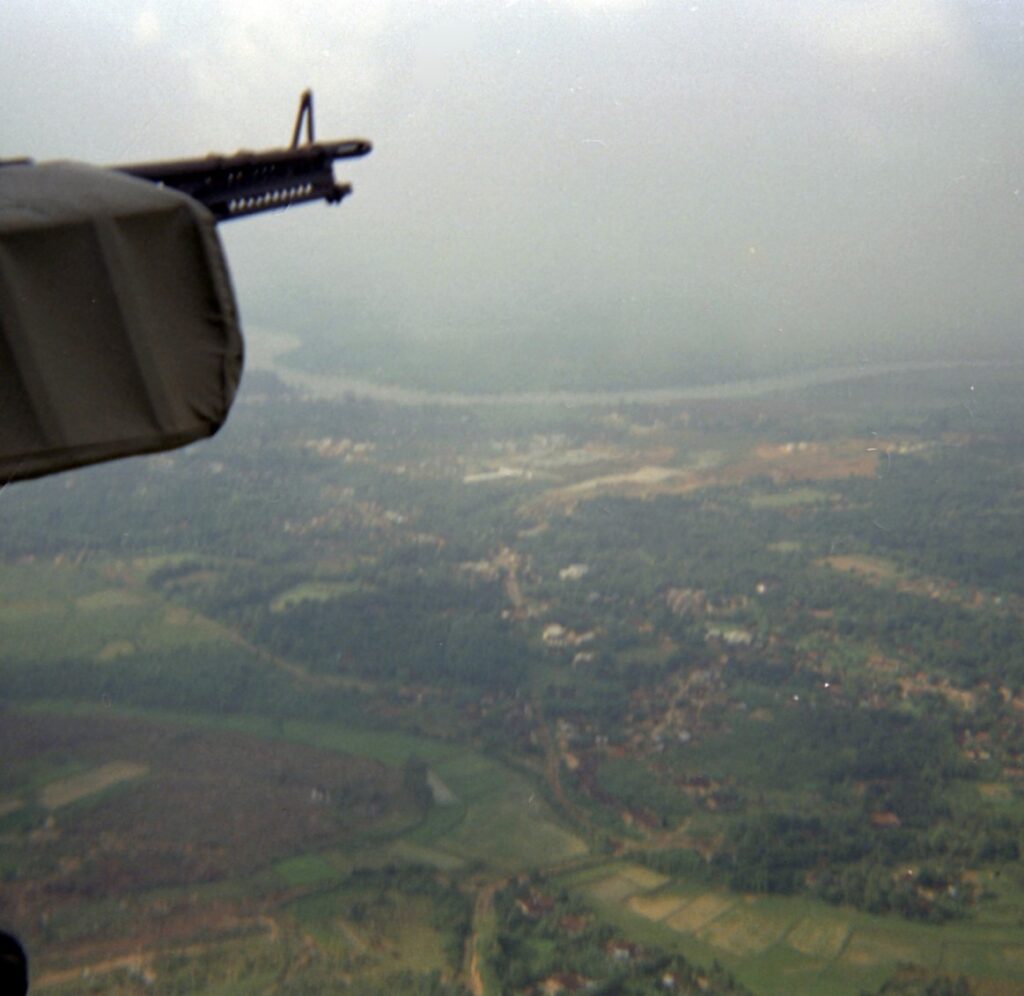 Moving from rice paddies into a quiet looking wooded area, the company, however, quickly stumbled upon a major bunker complex, forcing the enemy to stand and fight.The ensuing battle lasted two days.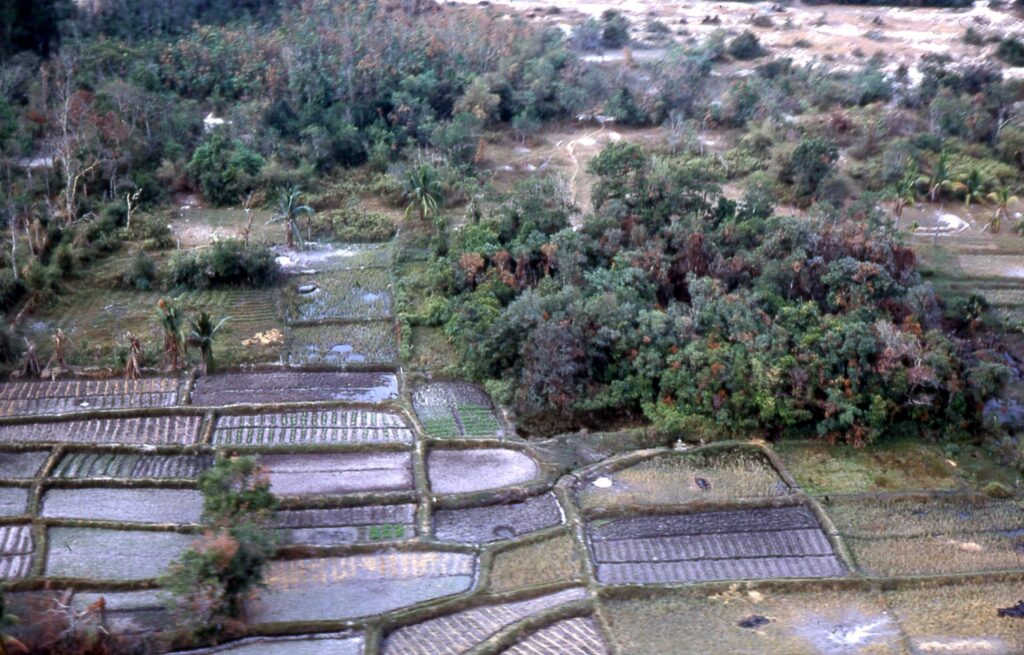 But in our book, Summer Wind, Randy and I look at more than just the battle; the correspondence we had access to between Dick and his family and friends offers important insights into the impact of the war on a family, a community, and Dick's close friends. While the story is a very sad one, it stands as a testimony to the sacrifices made by not only those who served in Vietnam, but also by family and friends of those who served.